You might be asking yourself, "Why Kivulini Planners?"
The best way we know how to answer that is to let our past clients say it for us.
Below is a sampling of comments. 
In addition to these testimonials, we can also provide you with references.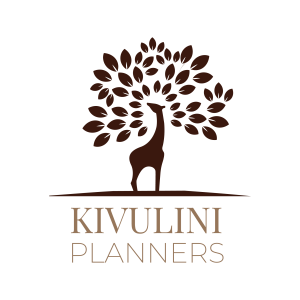 Kivulini Planners helped organize our Safari down to the very last detail. It was all done with an eye for detail. They played a part of making a memory. 
– Muthoni Muikia, Nairobi
We worked with Kivulini Planners over the course of six months to plan our wedding in Shela, Lamu. It was a decent-sized wedding with 100 people coming from all over: Nairobi, the US, Europe. Kivulini was great in engaging with us to create a plan, especially as the wedding was logistically challenging: booking houses for our guests, organizing decor, cutlery, etc., organizing a four-day weekend of activities, all of which was very stressful. Eunice was always really calm, really open to feedback, and great at managing the vendor relationships. We had a few hiccups (caused by us the couple) and Eunice helped ensure that our vendors still came through and deliver a beautiful wedding weekend for us.
Kivulini organized a phenomenal beach dinner for us on Manda Island that blew all of us away! Eunice was the brains behind the design and the layout and worked really hard to get us items for amazing decor, a fantastic Swahili band, delicious food from the Swahili ladies, on top of all the logistics of getting our group of people to and from Shela for the dinner. It was absolutely breathtaking.
Our guests can't stop talking about that night, plus the wedding, and we can't either 🙂 Eunice is really great at co-creating a vision with you for your wedding, and she has many relationships in Shela, if that's where you're looking to have your special day. She is honest, incredibly trustworthy, reliable, open to feedback, and a pleasure to work with. I recommend her highly.
We have finally recovered after an epic wedding! Thank you sooo so much for everything to do with the wedding. You and your team were brilliant and it made for such a perfect event! I couldn't have imagined anything going better. I know there was a lot of behind the scenes work that you did and so I just wanted to share my appreciation. I am so grateful for all that you did as well as your team. I am very glad to have met you and will definitely share your contact with those who are planning an event in Lamu. 
Just wanted to say thank you so much for making this whole wedding come together so beautiful. It was absolutely perfect, all thanks to you!
-Caitlin Elizabeth, Nairobi